Electronic Control Unit Functional Test
ECU TestING by NI
D​eliver ECU Functional Testers Faster
The NI ECU Test System (ECUTS) is a configurable, out-of-the-box functional test solution that combines NI software, hardware, and services to ensure your success. Designed to help you focus on value-added production test tasks, this system helps you reduce time and resource waste during implementation as well as move faster to meet your deadlines and time-to-market goals.

ALIARO is a System Integrator to NI and support the implementation and commissioning of these system to our customers.
Download ECUTS Brochure
Production-compatible Core Rack
Racks are more than enclosures. NI rack solutions feature 24U and 40U form factors, gray paint that complies with electrostatic discharge (ESD) control standards (IEC 61340-5-1), and safety, mechanical, and power components ideal for your production needs.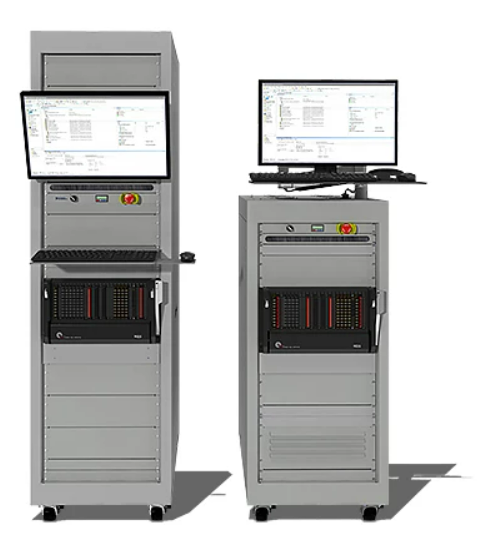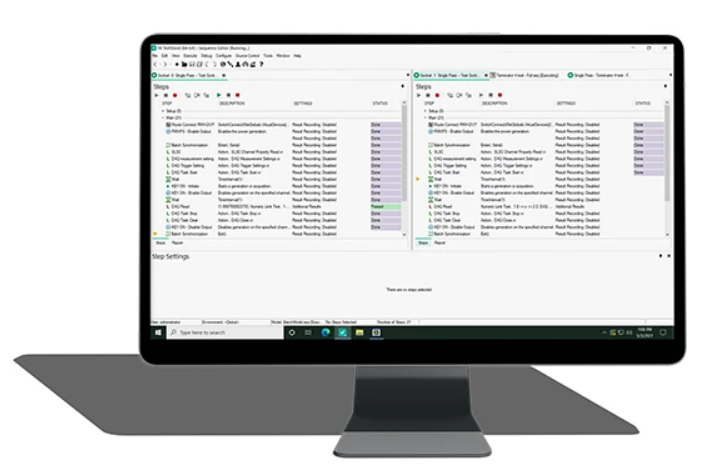 Powerful Application Software
NI software options for ECU test include TestStand for test plan implementation and parallel testing, InstrumentStudio™ for higher abstraction to configure and debug test steps, and Switch Executive to manage signal routing.
Learn more (ni.com)
All informatioin about this solution is available on ni.com. ALIARO is reselling this solution and customized the solution to your specific requirements.