Software Application

The eMove Battery Cell Simulator is an open platform which offer the end-user to work from any 3rd party supplier of test systems where they support *SPI.
*Serial Peripheral Interface (SPI)

Software Control Panel
The software control panel is based on NI LabVIEW and enables the user to configure, measure and control the battery cell simulator.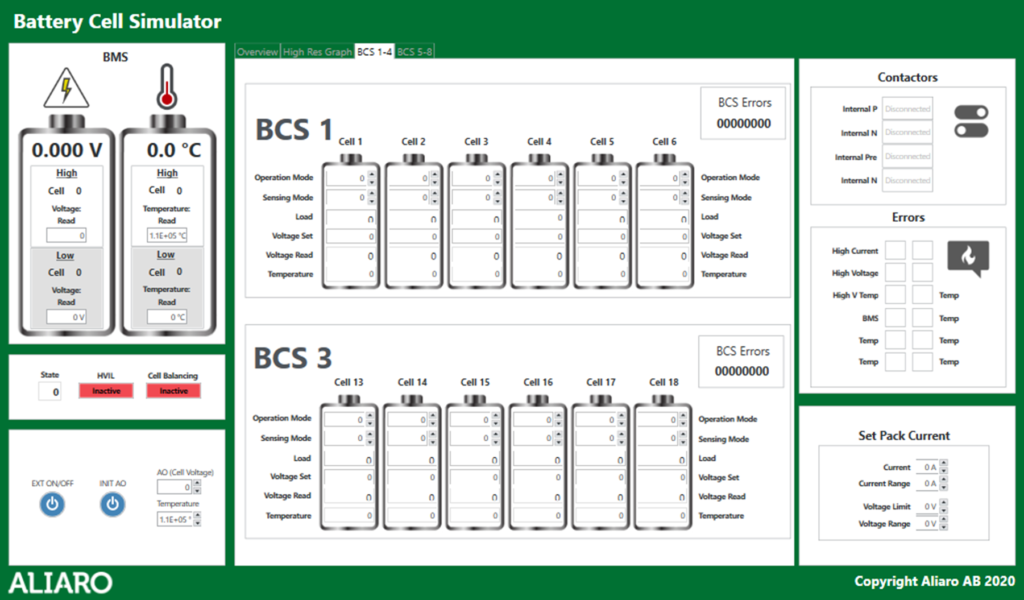 VeriStand Soft-panel UI
ALIARO deliver a default soft-panel UI on request.

Software Drivers
The simulator is delivered with LabVIEW drivers.
VeriStand Custom Device can be delivered by ALIARO on request.